The wait is finally over! It seemed like a long time for the fans who have been waiting for the highly anticipated Netflix original show "Sex Education". However, the Season 3 which released on 17th September,2021 is an eye candy for all the fans out there!
To those of you who have not checked out the trailer, take a look:

From the previous seasons, this season seems quite different. With all the characters decked up in uniform, we are sure in for a tumultuous turn in the show. Sex Education Season 1 aired in January 2019 and a year later, Sex Education Season 2 was out. However, the release of Season 3 took more time than usual. Sex Education Season 3 comprises of 8 episodes in total.
The Storyline (Without Spoilers)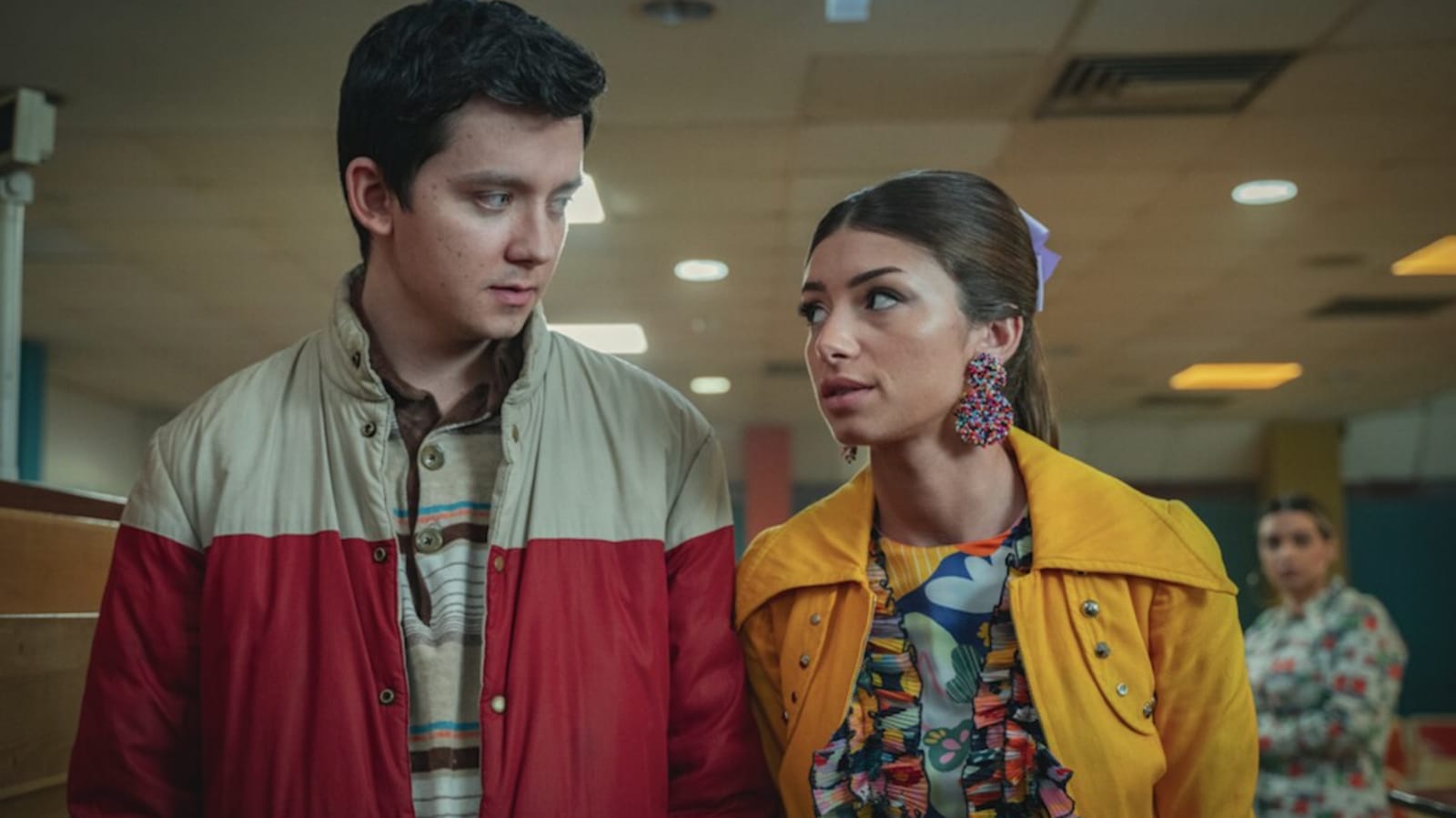 The show begins with a new academic year. After all that happened the previous year, this new academic year feels like a fresh breeze. Last year, Otis declared his feelings towards Maeve. However, the neighbor boy, Isaac who also liked Maeve, deleted Otis's heartfelt voicemail to Maeve. Adam Groff came out as gay. Sex Education is a special show as it juggles between 'issues' as volatile as gender identity to teen sexuality and even middle-age crisis. And, it provides a perspective in such a way that it feels comforting to watch! It has all the essence of normalization.
What we observe is that a new headmistress Hope Haddon  is appointed. After the school Moordale, developed a reputation for being a 'sex school', she was hired as a replacement for Michael Groff.  The new headmistress, Hope,  essentially takes the Dolores Umbridge approach to discipline. She systematically dismantles the social order of the school and enforces strict rules and regulations!
The show features a lot of different perspectives as most character's lives is having a steep turn. Season 3 ends on a sad note. All the characters are set to graduate! So.. what will happen to show? Guess, we will only find that out when there is some announcement by the makers. But for now, Sex Education Season 3 is definitely on our weekend-binge watch list.