Actress Mrunal Thakur is known for her tremendous performance. She has proved her mettle in many films. With this, she does not shy away from answering haters on social media as well. Recently, he gave a sarcastic reply to the users who made negative comments. It so happened that Mrunal Thakur posted a video of the workout on Instagram, on this post some haters made lewd comments about her body. Hearing these stupid things, Mrinal Thakur gave a befitting reply to the body shaming people.
Mrunal Thakur shared a video of strength training. In this video, she is seen doing kick boxing in the ring. Seeing this post, some people made lewd comments. Not only this, the actress was also body-shamed. The extent was reached when a user called Mrinal Thakur's back a matka. On this negative comment, Mrinal Thakur wrote very simply, thank you brother.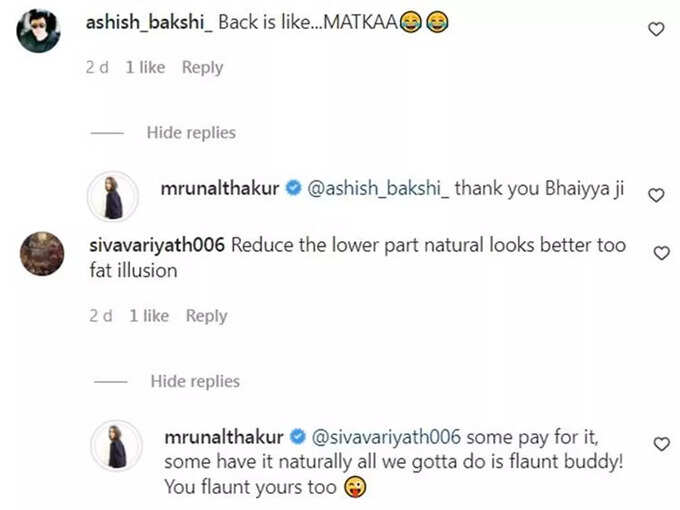 At the same time, a user advised the actress that "You should reduce the weight of the lower part, it looks very fat." You should adopt natural methods." To this Mrunal Thakur replied, many people pay for it, some have it naturally but we all should flaunt it. You can do yours too.
With this, Mrinal Thakur said to those who commented that, do you know how hard we have to work to stay fit? This is my body and I can't do anything with it, so flaunt it as it is." Let us tell you that Mrunal Thakur will soon be seen in the film Jersey with Shahid Kapoor.